WMR Pettigrew Leadership Scholarship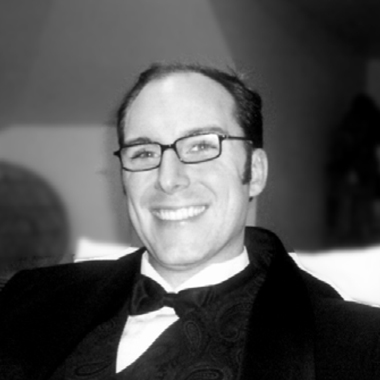 On July 25, 2004, the Western Mountain Region lost a great friend and enthusiastic leader. Jason Pettigrew, Assoc. AIA, was killed in a fall while climbing in the Sangre de Cristo Mountains in southern Colorado. Jason, 29 years old, will be remembered for his energy and infectious spirit, his get-things-done attitude, and his enjoyment and encouragement of others. For the Western Mountain Region, Jason will always be remembered as our first Regional Associate Director and defined the role of the RAD and set the standard for others to follow.
On October 23, 2004, representatives of the Western Mountain Region Council met to consider an appropriate memorial for Jason. It became clear immediately that the memorial needed to proactively retain Jason's memory while reaching out to young professionals as Jason had always done. The choice was made to establish a memorial leadership scholarship in Jason's name that would be used to sponsor an Associate AIA Member of the Region to attend the annual AIA Grassroots Leadership Conference in Washington, D.C and the WMR Conference hosted by one of the six state Components annually. The WMR intends to establish this as a sustaining scholarship that would be awarded every year as part of the Western Mountain Region's Annual Awards Program.
2020 Scholarship Application Available Here:
Past Recipients:
2019 - Oscar Lopez (AIA Arizona)
2018 - Jordan Lockner (AIA Colorado)
2017 – Amber Haro (AIA Arizona)
2016 - Ashley Hartshorn (AIA New Mexico)
2015 - Doug Nielson (AIA Arizona)
2014 - Katie Wilson (AIA Wyoming)
2013 – Gary Martinez (AIA Colorado)
2012 – Robert Williams (AIA New Mexico)
2011 – Cara Hlad (AIA Colorado)
2010 – Kasia Bulkowski (AIA Colorado)
2009 – Ryan Dawson (AIA Colorado)
2008 – Carlos Setterberg (AIA New Mexico)
2007 – Angela Tirri-Van Do (AIA Colorado)
2006 – Virginia Marquardt (AIA Arizona)
2005 – Stephanie Ridgway (AIA Colorado)
AIA Western Mountain Region is a 501 (c) 6 professional membership organization. Please consult your tax advisor as to the deductibility of donations to this organization.